Tweet
Mitochondrial Disease
is an umbrella term for diseases & disorders involving the mitochondria within our cells. The mitochondria are the "power houses" of the cells and are vital to our lives.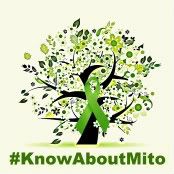 Education & Support Groups:
Mitochondrial Disorder Blogs
Mito Families!
Mito Twin Powers ACTIVATE
A Miracle For Megan
The Laurie Family
Amy's Story
Life With Jack
Celebrating Inchstones
Half the Energy, Twice the Spunk
Bricen's Way
Crazy for Cody
Mito Life Window
Hudson...In His Hands
My Crazy Normal Life
Jude's Mito Journey
The Knight Family
Life with the Ferrels
A Day in the Life of Reagan Leigh
The Roeh Rundown
Life, Love & Laundry
All the Marletts, Our Life as a Family
Three Little Saints
Four Plus an Angel
Abby Mito
Little Free Radical
Moves Like Jagger
If you would like to add your FaOD/Mito blog to this list,
please grab the #KnowAboutMito button at the top of this page,
post it on your blog & leave a comment here with a link to your blog.
If you would like to have your FaOD/Mito blog link removed,
please comment or contact us at:
ReallyWhatWereWeThinking (at) gmail (dot) com